<!###CONTENT:BEGIN###>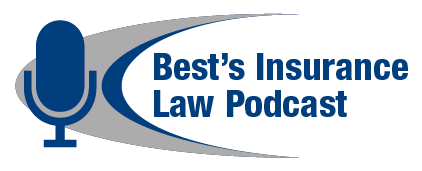 A podcast is a digital audio file or recording, usually part of a themed series, that can be downloaded from a website to a media player or computer. The Insurance Law Podcast features current qualified members from Best's Recommended Insurance Attorneys & Adjusters, including Expert Service Providers. The Insurance Law Podcast Series delivers insightful opinions and coverage on a variety of topical issues and current events related to insurance by experienced, qualified attorneys and industry experts.
New Feature: Insurance Law Podcast Alerts
Subscribe to the Insurance Law Podcast series to receive an e-mail alert of our most recently posted Insurance Law Podcast.
---
Podcast Archive
<!###CONTENT:END###>